We believe that the process of renovating your bathroom should be stress-free
Choose from the most beautiful ranges of tiles, ware and flooring within a budget that you're comfortable with. Then just sit-back and let us take care of absolutely everything else.
We know what it's like to be unsure about how the finished design will look. That's why our pre-installed bathroom bays are so helpful. And our expert design advisors are here to assist, guide and direct you at every step along the way.
Stripping-out the old and installing the new can often seem daunting. That's why our experienced team of plumbers, tilers and fitters ask you to leave it to them.




"Big thanks to Shauna in Tile Merchant for all her advice and guidance on choosing my bathroom design. Shauna made the whole process so stress-free, ensuring everything was done on time and no detail was missed"
A bathroom design & renovation service to give you the bathroom you're dreaming of
When embarking on a bathroom renovation, it's difficult to know where to start. Many people want a beautiful bathroom that compliments their lifestyle, but worry about functionality, plumbing, installation and cost. That's why we have developed a seamless bathroom supply-and-fit process where all you have to do is choose your bathroom ware and favourite tiles, guided by our experienced design advisors. We do everything else so that you enjoy the process and get the bathroom that you've been imagining.
Your beautiful new bathroom is just 3 steps away
View inspiring bathroom designs in our Ballymount showroom just off the M50.
Your designer advisor will work with you to finalise a personalised design, quotation and installation proposal.
Enjoy better living for you and your family.
Choose from 1000's of tile designs
Bathroom ware from top-quality brands
Design proposal and full quotation
Removal of existing bathroom
Expert plumbing and installation service





Your bathroom renovation can be completed for as little as € 8000.
Spread the cost with our Flexi-Fi finance options available in store.


"A friend recommended that I visit Tile Merchant. I was so happy that I did! I wanted a new bathroom for ages as ours was not working for my growing teens, but I was worried about cost, design and fit-out. Tile Merchant sorted everything for me – they have such capable staff and an amazing choice of products. Thanks Tile Merchant!"

Your dream bathroom design is our duty. Choose from thousands of tiles, a multitude of flooring options and a massive range of high-quality bathroom ware.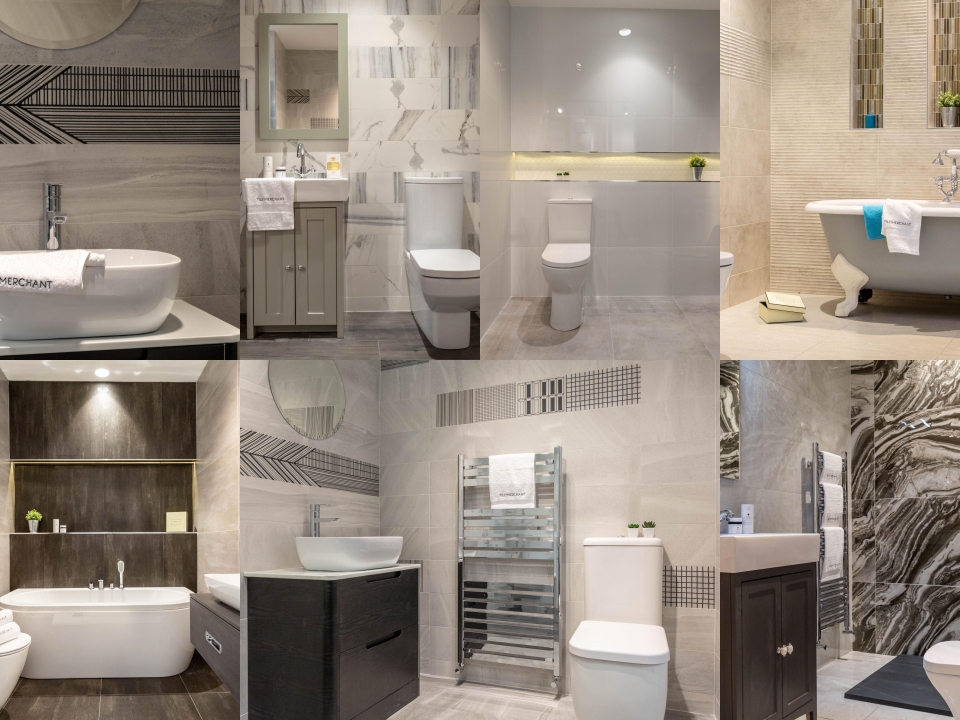 Meet your design advisor for a NO OBLIGATION bathroom proposal.
Start your bathroom renovation journey today.
Made with | Tile Merchant